Halloween made Fun….and Affordable!!
Many kids are very excited for Halloween and to show off their favorite character costumes or scary creations.  What's scary for parents is the hefty price tags on some of these store-bought costumes. Popular characters are starting at $39.99 and going up from there! Parents with three kids could total over $100!  You want your child to have fun and like the costume, but how much are you willing to spend for something he/she is only going to wear for a couple hours?
We found some great costume ideas that could be made for under $15/$20 or for FREE if you have some stuff lying around the house that you wouldn't mind parting with. Many of these inexpensive ideas are crafted with clothes that your child may already have or items you don't mind buying because they could wear them again.
Superhero costumes are really popular again this year.  Here are some ideas:
Wonder Woman: What you'll need: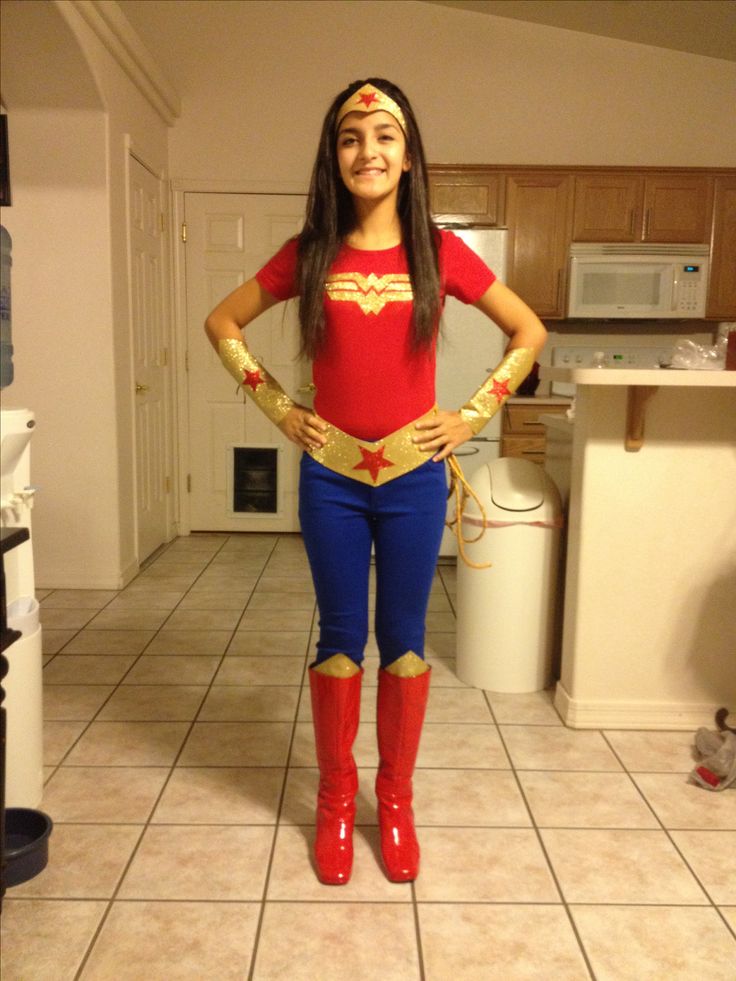 Navy blue leggings
Red T-shirt
Headband, wristbands, and belt can be made from construction paper decorated with glue and glitter or spray glitter
Red boots: If you can find these at a consignment store, GREAT!  If not, you can cover your child's shoes with bright red trouser socks found in the women's hosiery department or you can buy the costume version at a local store
For other cost-effective DIY Superheroes: Check this out!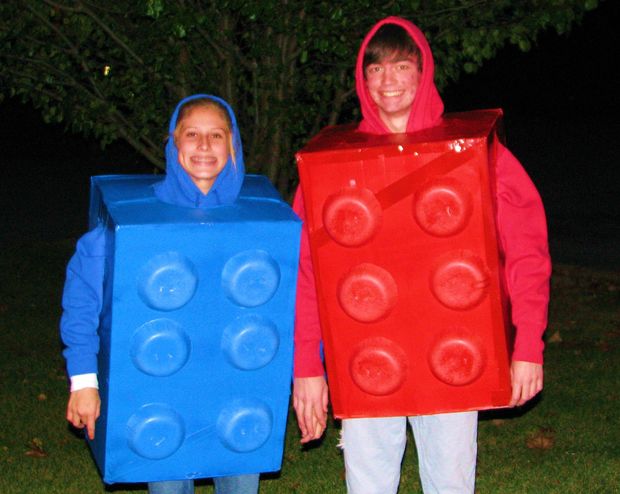 Legos: What you'll need:
Colored hoodie sweatshirt – Pick any color!
Large cardboard box
Solo cups cut down to make raised circles
Hot glue gun
Spray paint to match your child's sweatshirt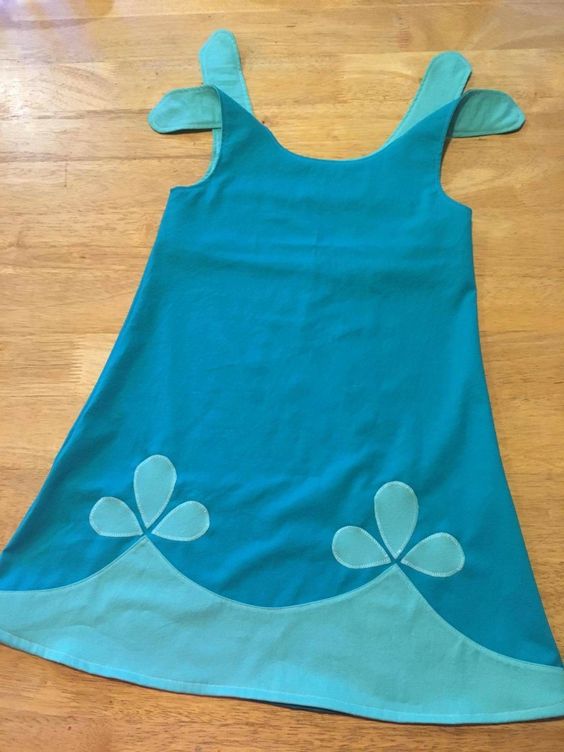 Trolls – The Movie: What you'll need:
Blue dress (or another sparkly dress your child may already have!)
Pink long sleeve shirt
Headband
10 pieces of 22" stiff tulle in pink, teal or purple – spray it with spray starch for extra wind protection!
Ribbon to tie tulle in a ponytail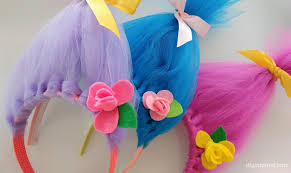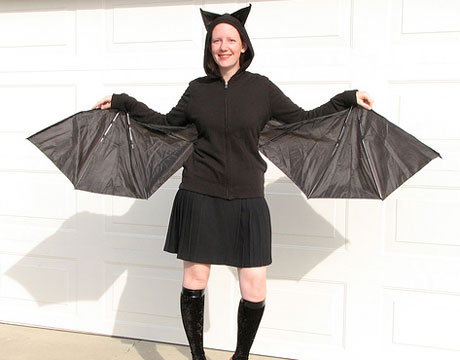 Bat: What you'll need:
Black hooded sweatshirt
Black skirt, pants or leggings
Hot glue gun
Unused black umbrella (for wings and earpieces)
Or how about this FUN family costume?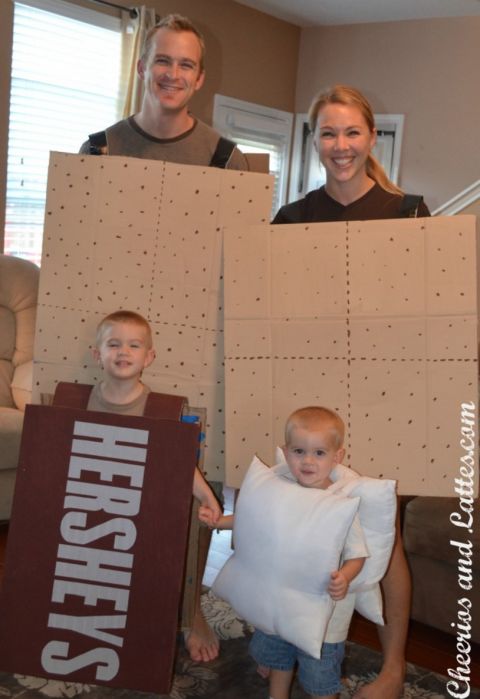 Family costume Idea – Smore's: What you'll need:
Cardboard boxes to cut out for Mom, Dad and one child
Heavy-duty packing tape in brown to make shoulder straps for Mom, Dad and Hershey Bar
Brown marker
2 white pillows
White stretchy belt, or white Velcro straps to make the little marshmallow
Brown / gray paint for Hershey Bar Costume
Brown tee shirts